Wednesday, January 31, 2007
Posted by

Butterfly Mama
at 11:00 AM
14 comments:
Links to this post


Sunday, January 28, 2007
We are missing Grandma since she moved this weekend. Ok, so honestly not having the option of any more FREE babysitting did cross my mind once. (She know's I'm kidding!LOL!) BUT really even though we'll miss her here we send her with all the best wishes and blessings for her new city to become a wonderful home. Luckily it's an easy place to fly to from us!
Posted by

Butterfly Mama
at 2:05 PM
11 comments:
Links to this post


Saturday, January 27, 2007
I loved reading these so much when I read about them before at Mary's (Owlhaven) that even though I didn't have a blog of my own back then I wrote one for fun. I never have posted it here so here goes! Be sure to visit Owlhaven to do one yourself or to read some others.
I am from twirling beneath maple branches watching seed pods fall like helicopters. I am from breathing crisp autumn air while raking leaves into piles and jumping in from the tire swing. From Ovaltine after sledding and sun tea after summer fun.
I am from the little house with many additions and the gravel driveway with sweet smells of apple pie wafting down.
I am from lilacs and snapdragons and colorful, fragrant, tasty gardens, from the woods with the creek and the old railroad tracks.
I am from homemade ice cream on the Fourth of July and strawberry picking on Father's day and Yankee baseball on muggy summer nights. From hazel eyes from Bill and Margie and Jim and Betty and Bill and Elsie.
I am from book readers and great bakers and hard workers who know how to have fun. From "take your elbows off the table" and "you can do anything you set your mind to."
I am from Catholic and Methodist and God loving people who treasure family and friends. From NY's suburbia with a short walk to the post office and the firehouse siren every day at noon.
From Germans, Austrians, English, Welsh and Dutch, who generations before took the long boat ride here so that I could live this life! From bagels and cream cheese after church on Sundays, Bobo's sauerkraut, Gram's sweet rolls, and Mom's jam and bread & butter pickles.
From walking up the hill to Grandma and Bobo's to be entertained with stories of the "good 'ol days" and water skiing at the lake in the dry heat of the annual summer visit out west and Mom sitting while I reheated dinner after weeknight dance classes to keep me company.
I am from bulletin boards and notes on the fridge and pictures on walls, in albums, shoe boxes, envelopes and bags. These hold proof of the memories of love and joy and laughter. Of broken arms and healed hearts, of black Labradors and striking young Grandmothers, of playing in the basement and climbing the tallest of pine trees, of sister sleepovers and playing soccer on the back lawn, and of babies being loved dearly into adulthood and continuing with each generation.
Posted by

Butterfly Mama
at 9:22 PM
13 comments:
Links to this post


Friday, January 26, 2007
We went in for my second ultrasound yesterday and it was so much fun. It was so crazy seeing all the little parts- hands and feet and fingers and toes! Of course the scanned in copy doesn't look too great but the wee one had his legs crossed and was waving hands and jumping and wiggling all around. I guess she better enjoy it while there's still room to do all of that!
The little foot measured 0.83 cm! Just a true itty bitty one in there.
My goal was to make it to 12 weeks without getting out the box of maternity clothes and while it might be close I'll be 12 weeks on Tuesday so I think I might just make it!!!
UPDATED: I'm adding this link because has some interesting info about fetal development so you can see what's been happening in just the last 11 weeks.
Posted by

Butterfly Mama
at 9:30 AM
15 comments:
Links to this post


Wednesday, January 24, 2007
I just wanted to say thank you to everyone who participated in yesterday's activity festival! All of your ideas were so creative and since many of you listed a bunch of ideas I'm beginning to think that spring is just around the corner!
Thanks again! And the winner of a can of peaches is....Stephanie from Stop the Ride! Congrats Stephanie and just shoot me an email with your address and I'll get those out to you soon. (Probably not until Monday!)
Posted by

Butterfly Mama
at 4:23 PM
2 comments:
Links to this post


Monday, January 22, 2007
Mornings are a bit touch and go depending on the day around here so I thought I'd get this up tonight.
Welcome to the Winter Activity Festival where we can share some of our new or old ideas for winter fun with our kids. We are sharing ideas for winter activities, games, or crafts for any ages. You know, the fun stuff that puts the sunshine back into these bleak days.
You can post on your own blog or leave your idea in the comments whatever you'd like. You also may leave as many ideas as you'd like to. If you post on your blog leave me a link in the comments and I'll update the links at the bottom of the post.
If you do post on your own blog your name will be put a drawing for a chance to win a can of peaches. One of the ones that we picked and then canned. I thought it might be a fun thing to add since today I got my first package in the mail from a fellow blogger and I just loved it! There's something about getting something from someone you've never actually met face-to-face that is really meaningful. Thanks Stephanie (Adventures in Babywearing!!)
*********************************************************
I'm sharing a silly game that my son and I have made up over the last couple of weeks. It's something he likes to call Running High Five. And the title really does sum up the game pretty well, I sit on the floor with my arms out and he runs in circles around me giving high fives on each pass. Yeah, it always works out that I get to play the part of the stump on the floor! It works out well for a tired 11 week prego Mom!
We play with switching directions and counting the number of times he can high five in a row. He laughs most of the time and it usually ends up becoming a game of Mommy trying to catch and tickle him. He will ask to do this multiple times a day now and it will last for about 20 minutes or so with some hugs here and there for breathers. I've found that it gets out some of that - little boy pent up energy - quite nicely and ends up being great bonding time for us as well.
Can't wait to see what activities you have to share!
"Children think not of what is past, nor what is to come, but enjoy the present time, which few of us do." Jean de La Bruyere
5 minutes for MomOwlhavenLife With All BoysStop the RideThe FlipFlop MammaBaseballs and Bows
Posted by

Butterfly Mama
at 9:00 PM
13 comments:
Links to this post


Sunday, January 21, 2007
I was just looking through my pictures from Christmas when I realized that I haven't taken a single picture for two weeks. I'm pretty sure that's against our house rules! Our quota is like 40 a week! This is the last one that I loaded onto the computer on Christmas day.
My Dad and my Son...two of a kind!
Posted by

Butterfly Mama
at 8:25 PM
10 comments:
Links to this post


Saturday, January 20, 2007
This sounds like too much fun to pass up so I'll be partying with Janice and Susan at 5 Minutes for Mom along with all of you. I'm looking forward to finding even more blogs to read..LOL! It's seriously so much finding a connection with all these other Moms (And Dads) out here in blogdom!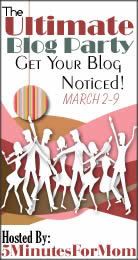 And if you didn't make it to the end of my rather long winded post the other day I'd love it if you'd like to play along with me in sharing a winter activity at my Winter Activity Festival on Tuesday the 23rd! We are sharing ideas for winter activities, games, or crafts. Fun stuff that you do with the kids indoors during these long cold days. You can post on your own blog or leave your idea in the comments whatever you want. Of course if you post on your own blog I'll put a link in the post to yours.
Don't worry I'm not delusional thinking I'm going to get a million of these I know I don't have that many readers! My goal is for 10 since there will be about 9 weeks left of winter and that would be one new activity a week until spring, plus one extra. Hope you want to come play too!
Posted by

Butterfly Mama
at 8:28 PM
2 comments:
Links to this post


Thursday, January 18, 2007
Awhile ago my very good friend sent me this wonderful link which by the way just made me teary reading it again for at least the 4th time! If you have a few minutes to read this link I promise it's worth your time.
I just love this perspective. I am just as guilty as the next Mom (more so even) of trying to find something to occupy my son (Mr. Roger's Neighborhood) while I fix dinner quickly - even though he loves to help me. I do feel that I spend a lot of time with my 2 year old son but I also find time to justify why there's not as much quality in that time.
Along with simplifying life around the Butterfly home I am putting an effort forth to spend even more quality time with my son. After all in about 30 weeks (can we hope for 28.5!) he's not going to be getting all of Mommy's attention anymore. Why not lather it on now!
In these early years of my son's life I've wanted to give him everything that he needs to succeed in life. If only I can realize and really bring into the forefront of my parenting the extent to which we (his parents) are absolutely everything he needs.
Today as I was starting this post and doing some reading, a post at Overwhelmed With Joy said pretty much exactly what I was trying to say. Finding ways to spend time with my child that builds up our relationship not necessarily involving toys. (Even though plenty of our quality time involves throwing, catching, rolling, counting, bouncing, swatting, kicking or grabbing at a ball.) Since Owerwhelmed's post asked for things we do with our kids I'm going to list a few - even though most will probably be duplicates of hers.
We do tons of reading around here usually before nap time was lost again during a quiet time in the afternoon and before bed. Some days we may fit some books in other places as well.
We visit the library often for their music and movement class. It's typical for us to leave with about five books (so Mommy can keep track) but lately one of them has to be the Berenstain Bears.
We listen to all different types of music. We dance together and get silly! We'll also play on the piano (he does this most with my hubby) or we'll play the harmonica together or shake rattles to the music. We've also been known to make a trumpet out of a paper towel roll and drums out of many things but chopsticks are his favorite drumsticks. (Sorry, I guess this one used toys but I think music is important.)
We do some fun yoga poses together. Mostly the animal poses: lion, the dogs, cat, cow, etc. It's fun for him to add the sounds to each pose for some added silliness!
We go out and check the mail after walking around the block. Listening for dogs barking, looking at geese flying over, and waiting patiently for tulips to be blooming!!!
I think I'll stop here and ask if anyone would be interested in playing along with me say next Tuesday January 23, 2007. I would love to set up a Mr. Linky (if I can) or just link to everyone who leaves comments. We can all share a post about a fun winter activity or craft. It can be anything you do during the many indoor hours this time of year for any and all ages. I know we can't be the only ones who go stir crazy so I thought it might be worth it to swap ideas. Then we'll have a new arsenal for the last couple months of winter! And for those of you who are frozen solid I hope you get a thaw soon!!!
I hope you'll come back on Tuesday and join in for a Winter Activity Festival!
Posted by

Butterfly Mama
at 9:45 PM
9 comments:
Links to this post


Wednesday, January 17, 2007
Do you think since my son can now climb up onto the changing table by himself it's time to get rid of it?
Honestly, he probably could have done this months ago but he never tried it until yesterday. And no it's not anchored to the wall (please don't yell at me!!! I know, I know!).
Just please no one give him a heads up about climbing out of the crib, I'm so grateful that he's still in there!!
Posted by

Butterfly Mama
at 9:37 PM
3 comments:
Links to this post


Tuesday, January 16, 2007
* all you can stomach is chicken broth with rice noodles and brownies.* dinner prep is filled with gaging and your child asking "OK Mommy?"*while holding your breath looking in the fridge you remember that the baby probably needs that oxygen.* even the thought of ANY kind of meat cooked or raw (even just reading it in the recipe title) is just about enough to make you start gagging.* your family has gratefully eaten pasta for three days in a row.
If y'all have some yummy vegetarian type dishes that you'd like to share with me I'd greatly appreciate them!!
Not that I'm complaining, just grateful to be feeling this way at all!
Posted by

Butterfly Mama
at 2:39 PM
12 comments:
Links to this post


Saturday, January 13, 2007
...we found inside our stereo speakers?
There's a hole in the back just the perfect size for little fingers to drop all sorts of stuff into. My wonderful hubby and Dad took them apart over Christmas. They still had one more to do when I took these pictures. It had tons more legos and a couple more little footballs. Where does he come up with this stuff? And seriously, just HOW MANY balls does one little boy need?!?!?!?
Posted by

Butterfly Mama
at 8:43 PM
12 comments:
Links to this post


Thursday, January 11, 2007
Last month I spoke about making most of my Christmas gifts and promised to share. Most of my family got cookies, some of the canned goods I made this fall (applesauce, peaches, peach jam) and I also put the dry ingredients for some cookies in a jar. Those layered cookies were fun to do and SO easy but I think I may have lost the recipe - I guess I'll have to find a new one for next year!
For my parents and MIL I had been meaning to make these little plaques since Mother's Day - I thought they would be a nice Mother's/Father's day gift. When those holiday's past I forgot all about them until Christmas.
I went to my local craft store and purchased a rectangular shaped piece of wood, two different sized hearts and as many wooden stars as kids needed.
Then I just started painting away. Around the edge I used a tooth brush with metalic paint instead of a regular brush.
The stenciling made me nervous since I had to try to make it all perfectly centered. That didn't last long and I just crammed it all on. I used a pencil to draw the letters on and then traced over it with the marker. "Caution, Grandparents at play!" Is what the sign reads and then I listed all the grandkids names on stars. The kids names I just had to free hand on the stars because I didn't have a stencil the right size.
I added all my parents grandkids mine and my brothers in birth order since I thought it might get to confusing keeping it organized by families. I also put two extra stars since we are both expecting again - she's due any day now!
I just used hot glue to glue the heart and stars on and I figured that they could keep going up and around with new ones or hang a piece of twine underneath and staple the next batch of kids on to that!
Posted by

Butterfly Mama
at 7:56 PM
8 comments:
Links to this post


Saturday, January 06, 2007
2006 was a year of learning for me. Learning how to parent a toddler for one thing was HUGE. Learning how my attitude indeed affects everyone inside my house (outside too) and if I can grasp my moods the days go SO much better! I learned a ton - mostly from fellow bloggers, THANKS -about how to be more frugal. One commitment I'm making for 2007 is to become even more frugal.
Did you see Stephanie's post on Saturday? It had some really great links and info. I especially loved this article about The Compact. They promised not to purchase anything NEW for the year - exceptions are food, toiletries, undies etc. Thanks Steph!
I am considering doing this with a few exceptions. My hubby absolutely needs some new pants and shirts (I'm sick of him wearing the same one to church every week!) so those are one my list for this year. We don't go extravagant or anything but he doesn't like to buy used clothes so probably LL Bean - hopefully their wrinkle free ones! When I explained The Compact to Adam he said "Don't we kind of do that already?" - excepting a few new things for our son for birthday and Christmas yes, we kind of did this for the last 6 months or so but not to this extent.
I was so amazed two months ago when I bought really cute 2T overalls at a thrift store got them home to find that they were Baby Gap - and along with another pair of pants, snow boots and a book all for $8. That was my first visit there but I will be back this year. I am also looking at it as a way to make life a bit simpler. Can I have as simple an 8 months as possible so that it will still be doable with a toddler and infant for the rest of the year? We'll see and I'll keep you posted.
On a similar subject I recently read about these in a magazine recently and I think the idea is super amazing. I don't know why they call them earthships exactly but it uses recycled and natural materials to build the house. Then by using solar powered electricity, collected rain water and very insulated materials it is virtually utility free. Comments I've read say that it will mostly remain in the high 60's to low 70's no matter the outside temp without heating or a/c. If we ever get our dream to build I would LOVE to use many of these ideas for our house.
***********************************************************************
BTW, the only reason I got the laundry all caught up last week while feeling so ill was because the week before my hubby called a young woman from our church who baby-sits our son and asked her to come help me clean for the afternoon. Can I just say that I love my husband for thinking of me, he knows that I would never ask for the help myself and she cleaned and played with my 2 year old for hours - terrific! That is the only reason why last week the only thing I had left to do was the laundry (since hubby also cleaned our master bathroom)! Thanks Sarah!!! Thanks honey!!!
Posted by

Butterfly Mama
at 4:17 PM
12 comments:
Links to this post


Thursday, January 04, 2007
I'm feeling like things are getting back to "normal" around here. Honestly, it's actually abnormal to have only one more load of laundry to do and then there will not be a dirty item in the house - excepting what we are wearing of course! But considering we have been searching and sifting through clean piles and baskets it is nice to be caught up and have clothes in the closet again!! I still haven't taken down Christmas, it is my least favorite thing to do but hopefully before Valentine's day everything will be back in boxes, LOL!
So the big news - yes even bigger than laundry - is that we are pregnant again. Yippee - on December 27th we saw the little heartbeat of a peanut on the monitor. The very best Christmas present ever, ever, ever! (We are VERY thrilled this visit was so much different than the last time.) I am feeling quite ill, which my hubby likes to joke is a really good thing - since it is pretty much exactly how I felt with my son. No complaints but lots of sitting and sipping peppermint tea on the couch!
I'm due August 14th which is 8 days from my son's birthday. At least I've got all the right maternity clothes - if they still fit! My 2 year old was born on his due date so it's hard to expect anything different this time but we'll see in 32 more weeks. Oh yeah, I'm 8 weeks right now.
I was looking back through my calendar and it is very hard to believe that this time last year I had a 16 month old who didn't take his first steps until 3 days before he turned 17 months. It amazes me that he now says such grown up things like "nice and warm", "be right back", "see you in two weeks", (I think he got that from The Very Hungry Caterpillar book) and my personal favorite "Oh, what fun!" I think my favorite is actually that when I ask him a question (would you like to read a book?) he'll reply with "oh, great Mommy!" Then he'll run and grab one of the many books that he can actually read to me. Oh, to have the memory of a two year old!
Posted by

Butterfly Mama
at 1:19 PM
17 comments:
Links to this post